New York Auto Transport
We specialize in auto transport for New York (Empire State) and the continental USA. New York City to Buffalo or Rochester to San Diego. We provide door to door car shipping usually with one to five days*. Our trucks cover the entire state of New York every week as well as auto transports to other states. When we cannot ship your vehicle on one of our trucks, we have a network of partner New York auto shipping companies to get your vehicle shipped. We only work with experienced drivers and shipping companies. As with our trucks, every company we work with is licensed and bonded through the Department of Transportation. Before we ship your vehicle with one of these drivers we verify their insurance and bond with the DOT. We check their history to ensure they have the proper coverage and experience to ensure your vehicle arrives in good condition and on time.

* Out of New York shipping delivery times vary depending on the destination.
New York Highway Facts: Each of the State's 62 counties, except the five boroughs of New York City, has its own highway system. Each is a little different, either in its numbering system, the extent of its coverage, or in other aspects.
When you trust your vehicle to a shipping company, you want to know they have the experience to handle your vehicle the right way. Our drivers and our network of drivers have millions of miles and thousands of hours on America's highways. We have the experience to get your vehicle to its destination quickly, safely and for less. You and your vehicle will receive the individual attention you want and deserve.
Check our newest Pennsylvania Auto Transport Shipping Route Information at: Cicero Auto Shipping Transport.
Our auto shipping rates cannot be beat. We encourage you to check out our rates with the competition. Check our New York Auto Transport Rates page for more information. Or complete the form on this page for quick free quote and we will contact you shortly. Check here for current auto shipping information for the following cities in New York:
Our drivers and network of auto transport companies are in New York every week. We offer affordable terminal to terminal service or door to door service for just about every state on a weekly basis. Below are a few of the routes we cover weekly: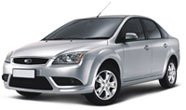 It's your vehicle, we want you to make the right decision when shipping your car. At auto-transport-shipping.com we guarantee to give you the service and respect you and your vehicle deserve. Complete the form on this page to receive a free New York Auto Transport Shipping quote.
Are you moving your household goods also? Check here to get free quotes from New York Moving Companies and New York Movers.
Compare our Auto Shipping Services and Rates to other companies you will not be disappointed!